This is a Sponsored post written by me on behalf of PPA – Professional Photographers of America for SocialSpark. All opinions are 100% mine.
Since starting my own photography business this Spring, I've been searching for ways to become more business saavy, expand my studio's reach, and increase profibility — all while protecting my assets, of course. And that's exactly why I'm so excited to tell you all about the Professional Photographers of America! PPA is a non-profit international photography association that helps those serious about photography follow their dreams. Around 27,000 photographers rely on PPA for useful information and guidance, and although I'm not yet a member, I plan on joining soon because I'm convinced that PPA's helpful tools would improve my business.
By joining PPA today, you'll have access to a community that helps photographers in various ways. Some of the benefits include professional development, copyright tools and copyright protection, equipment insurance, malpractice protection, data loss support, and more. Since my favorite PPA benefit is the equipment insurance aspect, I'll elaborate a bit more.

PhotoCare Equipment Insurance is a policy purchased by PPA for eligible members. It pays the premium and $15,000 in equipment replacement for your cameras, lenses, and other photography equipment including computer hardware, and if needed, you can increase your coverage. Since photography equipment is so expensive, I think this benefit is wonderful.
Now let's get to the fun stuff… the PPA Summer Photolosophy Tour. The Summer Photolosophy event invite participants to showcase their work, learn about the business, and grow as photographers. They'll take place across the United States and will include workshops and various classes. You can find the Summer Photolosophy Schedule on their website.
PPA is also holding an International Photographic Competition so be sure to check that out, too!
Now that you know a little more about the Professional Photographers of America, why not give it a try and take your photography business to the next level? I know I will.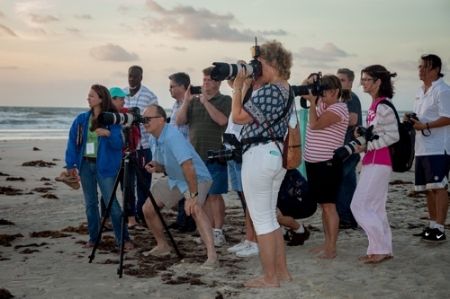 Photo by: Vasilena Balabonova of Jupiter, Florida
Filed Under: Photography, Sponsored Post
1 Comment